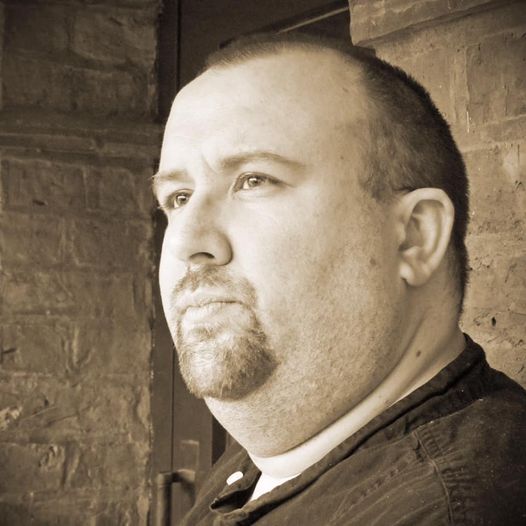 Chris  "Big Man" Jay (lead vocals and drama)
Chris has been an amateur performer on the York musical theatre scene for nearly 30 years. Having performed with a number of the city's theatre groups, this is only his second venture out with a band. Chris's operatic rock style, powerful vocals and dramatic presence are all testament to his wealth of experience on the stage.
It was almost written in fate that music would be part of Chris' life, with both Mum and Dad being part of the York Youth Choir and in York Amateur Dramatics in their day. Chris first stepped onto the stage aged 9 in the title role of Oliver at York Theatre Royal back in 1990 and was hooked from day one.
Singing in local theatre groups and then setting out on his own, busking in York City Centre and recording a solo charity album, Chris came into KanOWurmz through his association with drummer Vic "Chip" Heard and hasn't looked back. 5 years in and Chris has grown into the performer and front man that the band were looking for, putting his all into every number and bringing the crowd along for the ride.
His rock influences include Meatloaf, Queen, Free and, more recently, Foo Fighters, Red Hot Chili Peppers and The Killers. Chris loves: dressing up as Santa Claus, singing songs from almost any musical and drifting into the world of social media during band rehearsals.