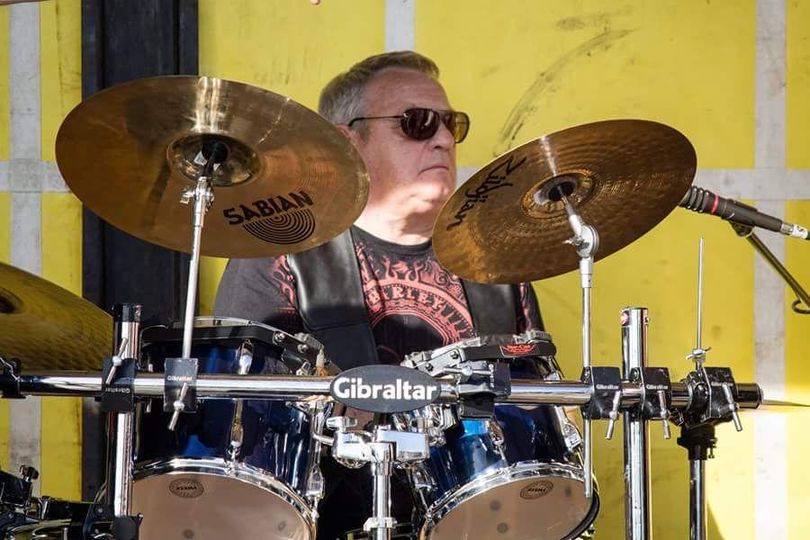 Vic "Chip" Heard (percussion, flying sticks and backing vocals)
Vic comes originally from Dorset but has resided in York for 22 years after moving around the world with HM Forces. He started to play the drums when aged 16 and was self-taught until he attended the Royal Military School of Music, where he was principal timpanist. He studied orchestral percussion under Bernard Harman, the principle professor at the Royal Academy. He also studied music theory and arranging under several of the royal academy professors.
Vic served in the music division of HM Forces for 25 years, performing at all the major venues in Europe, and several in America.  Although self-taught in rock and jazz styles, he has successfully led swing bands and jazz groups throughout his career.
Musical influences are varied and eclectic, ranging from Black Sabbath and Queen, to Chuck Mangione and Tommy Dorsey. Vic also has a passion for the Nationalist and Romantic composers in the classical genre.
Vic's other loves are launching drumsticks to great heights, drinking wine, baking (especially pies and cakes) and over catering (which we won't complain about); hence the wonderful cuddly figure that fills his drum stool!